Product potential analysis
Product Development & Management
Product Leadership & Strategy
Automation potential analysis
Automation Setup & Integration
Automation Scaling & Analytics
We have been building digital products for a long time. This gives us the possibility to utilitize the lessons learned and realize the best solutions for existing problems. 
We create products with a value driven mindset, backed by a passion for quality and outstanding user experience.
Time is precious. We should use it wisely.
We had enough with repetitive tasks that won't give any real value to the product or process. So we decided to step into the world of automations and push the boundaries. 
Fast forward 5 years and countless projects later, we are still astound about the measurable value and the impact, automations can bring.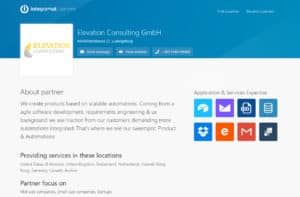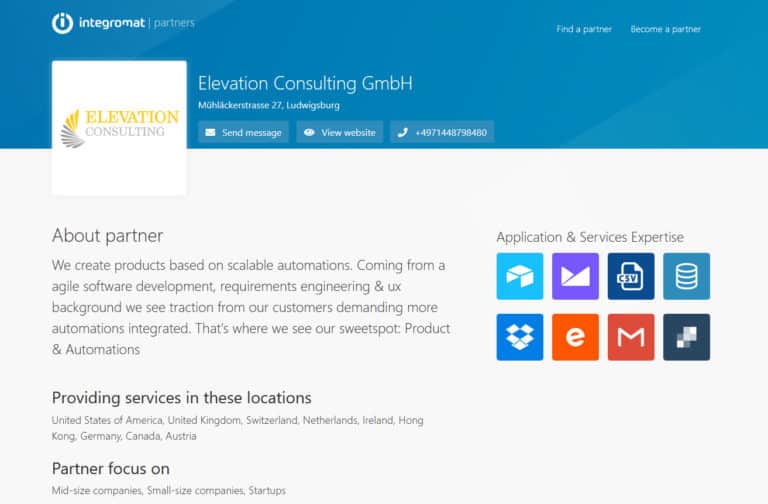 09/24/2020 – Elevation Consulting is now a registered partner of integromat. As reinventing the wheel is no valuable option, we started to search for the
Learn more...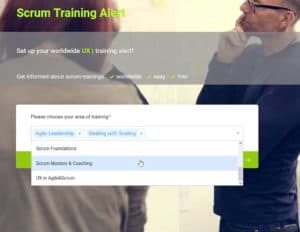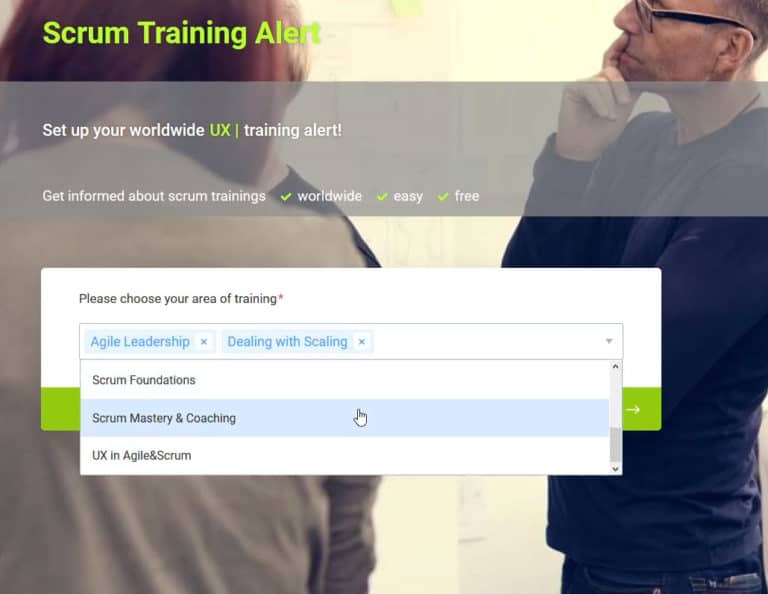 08/10/2020 – We just launched a scrum trainings alert service. With the rise of agile development and scrum implementations all around the world in the
Learn more...
Feel free to get in contact with us
Elevation Consulting GmbH
(+49)  7144 87 98 480
info [at] elevation.consulting